Bullying: Recognition & Response
Social and Behavioral
Bullying: Recognition & Response
Bullying continues to be a pressing problem in schools today, the effects of which can often last a lifetime for students. This course provides users with a better understanding of bullying behavior, as well as their obligations to help prevent bullying. Topics covered include bullying basics, identifying bullying behavior, how bullying works and effective ways to address the problem. Also hear from real students on their experiences with bullying, how it affected them and what they think schools could do to help them.
Variants:
Full Course - 50 minutes
This course is designed for all school staff members.
Refresher - 25 minutes
This version is designed as a brief overview of Bullying in schools.
Course Authors
JoLynn Carney

Dr. JoLynn Carney is a faculty member in the Department of Counseling at Penn State University and a Licensed Professional Clinical Counselor. Her research and publications focus on the areas of youth violence, peer-on-peer abuse, and adolescent suicide. She publishes and leads local, regional, and national trainings and workshops on these topics.
Richard Hazler, Ph.D.

Dr. Richard Hazler is a Professor of Counselor Education at Penn State University. He is particularly well known for his work in the areas of bullying, peer-on-peer abuse, and youth violence. He has published numerous professional articles and three books, including Breaking the Cycle of Violence: Interventions for Bullying and Victimization (1996), and appeared on national television programs such as ABC 20/20 and NBC Dateline.
Scott Poland, Ed.D.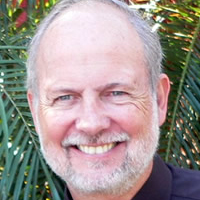 Scott Poland, Ed.D, is a nationally recognized expert on school bullying, youth violence, suicide intervention, self injury, school safety, threat assessment, parenting and the delivery of psychological services in schools. He is a Co-Director in the Suicide and Violence Prevention Office at Nova Southeastern University. Dr. Poland is the former president of the National Association of School Psychologists.