Cyberbullying (Grades 6-8)
Bullying and Cyberbullying (Grades 6-8)
Online bullying, or cyberbullying, has become a more common and often more vicious form of bullying among middle school students via social media, apps, texts and many other ways. In this module, we identify various techniques cyberbullies use including catfishing, trolling, exclusion and sexting; the effects of cyberbullying on their peers; the dangers of engaging in this behavior and ways to protect yourself.
Variants:
Grades 6-8 - 9 minutes
This version is designed for students in grades 6-8.
Course Authors
Scott Poland, Ed.D.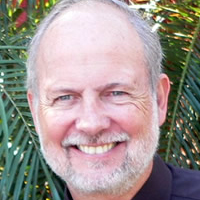 Scott Poland, Ed.D, is a nationally recognized expert on school bullying, youth violence, suicide intervention, self injury, school safety, threat assessment, parenting and the delivery of psychological services in schools. He is a Co-Director in the Suicide and Violence Prevention Office at Nova Southeastern University. Dr. Poland is the former president of the National Association of School Psychologists.