Managing the Aftermath of Tragedy
Emergency Management
Managing the Aftermath of Tragedy
This course is designed to increase awareness regarding the valuable role employees can play in response to a death or tragedy in their school community. Topics covered include exploring the impact of a death on the school community, reviewing smart policies used by many schools in the aftermath of a tragedy, and reviewing ways employees can support students and each other.
Variants:
All Staff - 21 minutes
This version is designed for all school staff.
School Administrators - 28 minutes
This version is designed for all school administrators
Course Authors
Donna Poland

Dr. Donna Poland has served as a school administrator for 19 years including service as principal of three different secondary schools. She is currently Director of University Middle School in Davie, FL.
Scott Poland, Ed.D.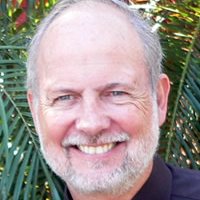 Scott Poland, Ed.D, is a nationally recognized expert on school bullying, youth violence, suicide intervention, self injury, school safety, threat assessment, parenting and the delivery of psychological services in schools. He is a Co-Director in the Suicide and Violence Prevention Office at Nova Southeastern University. Dr. Poland is the former president of the National Association of School Psychologists.