Information Technology
Cyberbullying
Cyberbullying is a complicated issue for schools. The rise of cyberbullying has raised concerns regarding the frequency of bullying, school violence and even suicide among students. No school or classroom is immune to its effects. This course provides school staff members with a basic overview of cyberbullying, as well as strategies for identification, reporting and maintaining a safe and positive learning environment. Topics include: types of cyberbullying, scope and effects of cyberbullying and guidelines for response and prevention.
Variants:
Full Course - 24 minutes
This version is designed for school staff.
Course Authors
Scott Poland, Ed.D.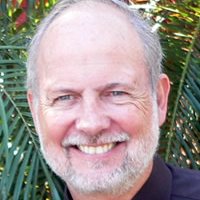 Scott Poland, Ed.D, is a nationally recognized expert on school bullying, youth violence, suicide intervention, self injury, school safety, threat assessment, parenting and the delivery of psychological services in schools. He is a Co-Director in the Suicide and Violence Prevention Office at Nova Southeastern University. Dr. Poland is the former president of the National Association of School Psychologists.