Sexual Harassment: Staff-to-Staff
Human Resources
Sexual Harassment: Staff-to-Staff
This course provides staff members with a basic understanding of staff-to-staff sexual harassment as well as strategies to maintain a harassment-free environment in the workplace. Topics covered include defining sexual harassment and sexual harassment in the workplace. The content in this course was designed with care and sensitivity; however, some may find certain topics personally upsetting, especially for survivors of sexual abuse or assault. If you feel the need to talk with someone, please contact your Human Resources Administrator or a related resource in your community.
Variants:
Full Course - 27 minutes
This version is designed for all school staff.
Refresher - 15 minutes
This is a refresher course to the Sexual Harassment Full Course
Full Course (en Espanol) - 15 minutes
Full Course (en Espanol)
Course Authors
Jennifer Watson, MS
As an expert in Youth Development, School Safety and Training Development, Jennifer has trained, consulted, and presented to hundreds of schools and youth serving organizations throughout the US, and has developed numerous trainings and workshops. Jennifer's experience includes being a lead trainer and consultant for Safe Schools America, Inc. and the Youth Development Training Manager for Kentucky Child Now!, where she developed and led a wide variety of trainings across the state on topics including youth development, cross cultural understanding, youth/adult partnerships and fostering safe learning environments. Jennifer holds a Masters in Educational Psychology from the University of Kentucky and is currently a doctoral student in Instructional Systems Design there as well.
Michelle Issadore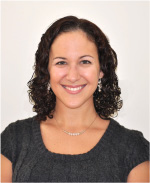 Michelle Issadore is the vice president (association management) for The NCHERM Group; the former senior associate executive director for the Association of Title IX Administrators (ATIXA); and the former executive director of the School and College Organization for Prevention Educators (SCOPE). She works with schools, colleges, and community organizations nationwide to assess and improve their strategic prevention efforts, as well as research and understand best practice initiatives. Issadore has a BA in psychology and women's studies from Brandeis University and an MEd in college student affairs from The Pennsylvania State University.
Vector Solutions Editorial Team

The Vector Solutions Editorial Team comprises veteran editors and subject matter experts on school, campus, and workplace safety and compliance topics.