Symptoms and Warning Signs of Suicide (Grades 9-12)
Youth Suicide Risk (Grades 9-12)
Symptoms and Warning Signs of Suicide (Grades 9-12)
Students who are experiencing suicidal thoughts usually show signs that they are suffering. In this module, we describe some of the warning signs indicating that students may be experiencing suicidal thoughts, or mental health issues, like depression. We provide students with ways they can get help for a friend - or themselves.
Variants:
Grades 9-12 - 9 minutes
This version is designed for high school students in grades 9-12.
Course Authors
Scott Poland, Ed.D.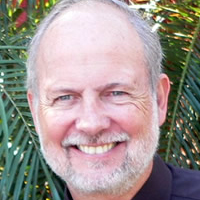 Scott Poland, Ed.D, is a nationally recognized expert on school bullying, youth violence, suicide intervention, self injury, school safety, threat assessment, parenting and the delivery of psychological services in schools. He is a Co-Director in the Suicide and Violence Prevention Office at Nova Southeastern University. Dr. Poland is the former president of the National Association of School Psychologists.