Terrorism: Awareness and Response
Emergency Management
Terrorism: Awareness and Response
This course will help employees address the potential for terrorism in the workplace. Our goal is to empower you with awareness, understanding and strategies rather than add to the fear that is often generated by alarmist information relating to this important topic.
Variants:
Full Course (Administrators) - 36 minutes
This version is designed for K12 administrators.
Full Course (Staff) - 36 minutes
This course is designed for school staff members.
Course Authors
Chris Dorn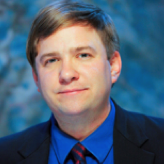 Chris Dorn has published five books on school safety and is a co-author of Staying Alive – How to Act Fast and Survive Deadly Encounters, a heavily researched book on life and death decision-making. Chris has keynoted conferences in more than 25 states and at Vietnam National University in Saigon, Vietnam. Chris has assisted with school security assessments for hundreds of public and non-public schools as well as for five state-wide school security assessment projects. A co-author of the IS 360 Active Shooter Training Program, Chris' work has taken him to Mexico, Bolivia, Canada, France, England, Holland, South Africa and Vietnam.
Phuong Nguyen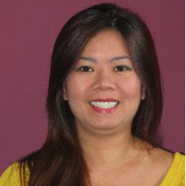 Phuong Nguyen is the Director of Public Information for Safe Havens International. The content editor for the book Staying Alive – How to Act Fast and Survive Deadly Encounters, Phuong also helped author the IS 360: Preparing for Mass Casualty Incidents: A Guide for Schools, Higher Education, and Houses of Worship web training program on active shooter prevention and preparedness for the United States of Education as part of the 2013 White House School Safety Initiative.
Steve Satterly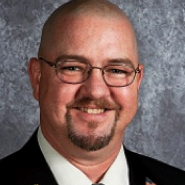 Steve Satterly is well known as a school safety practitioner and for numerous state, regional and national conferences on school safety topics. He has has authored or co-authored many publications and maintains a news blog for Safe Havens, international, as well as his own School Safety Experts (www.schoolsafetyexperts.blogspot.com). He is also often interviewed in the media as a school safety authority, and emergency management agencies and school safety commissions regularly use his expertise.
Michael Dorn

Michael Dorn is one of the most credentialed school and campus safety experts in the nation. He is the Executive Director of Safe Havens International and a graduate of the FBI National Academy. He is routinely used as a resource by the FBI, U.S. Department of Education, National Emergency Management Association, Federal Emergency Management Agency, U.S. Department of Homeland Security, and many other state and local agencies. He is also a co-author for the IS 360 Active Shooter Training Program for the 2013 White House School Safety Initiative.