The Importance of Doing Something About Bullying (Grades 9-12)
Bullying and Cyberbullying (Grades 9-12)
Many students suffer silently from being bullied, but that can change if their peers speak up. In this module, we discuss why it's important to stand up to bullying and not just be a bystander.
Variants:
Grades 9-12 - 5 minutes
This version is designed for high school students in grades 9-12.
Course Authors
Scott Poland, Ed.D.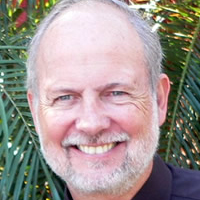 Scott Poland, Ed.D, is a nationally recognized expert on school bullying, youth violence, suicide intervention, self injury, school safety, threat assessment, parenting and the delivery of psychological services in schools. He is a Co-Director in the Suicide and Violence Prevention Office at Nova Southeastern University. Dr. Poland is the former president of the National Association of School Psychologists.