Emergency Management
Threat Assessment
Threats of violence in schools are a growing problem nationwide. This course provides an overview of school threat assessment and ways to implement it effectively. Topics include: the types of threats, threat assessment procedures and recommended practices by the U.S. Secret Service, and U.S. Department of Education.
Variants:
Full Course - 24 minutes
This version is designed for all school staff members.
Course Authors
Scott Poland, Ed.D.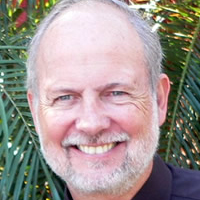 Scott Poland, Ed.D, is a nationally recognized expert on school bullying, youth violence, suicide intervention, self injury, school safety, threat assessment, parenting and the delivery of psychological services in schools. He is a Co-Director in the Suicide and Violence Prevention Office at Nova Southeastern University. Dr. Poland is the former president of the National Association of School Psychologists.