What Does Bullying Look Like? (Grades 9-12)
Bullying and Cyberbullying (Grades 9-12)
It's important for students to understand that bullying and cyberbullying can take many forms, and all are equally traumatic. In this module, we identify various types of bullying, including: physical, verbal and social.
Variants:
Grades 9-12 - 6 minutes
This version is designed for high school students in grades 9-12.
Course Authors
Scott Poland, Ed.D.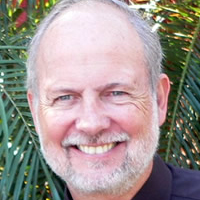 Scott Poland, Ed.D, is a nationally recognized expert on school bullying, youth violence, suicide intervention, self injury, school safety, threat assessment, parenting and the delivery of psychological services in schools. He is a Co-Director in the Suicide and Violence Prevention Office at Nova Southeastern University. Dr. Poland is the former president of the National Association of School Psychologists.