Transportation
Wheelchair Securement
In this course, you'll learn about how to keep your students in wheelchairs safe while transporting them in your school vehicle. Topics covered include equipment, including different types of wheelchairs and tiedown systems, and proper ways to secure the different wheelchairs.
Variants:
Full Course - 20 minutes
This version is designed for school staff who will transport students in wheelchairs.
Course Authors
Dr. Lawrence Schneider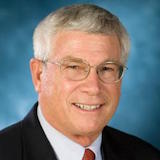 Lawrence Schneider is a Research Professor at UMTRI who has over 40 years of experience in the field. He is the director of the Rehabilitation Engineering Research Center in Wheelchair Transportation Safety.
Miriam Manary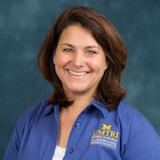 Miriam Manary is a research engineer at the University of Michigan Transportation Research Institute (UMTRI) who has participated in education, research and standards writing in the area of wheelchair transportation safety for over 20 years.